Conventional power engineering
Conventional power engineering
is still one of the main pillars of the Czech power engineering.
Combustion resources are greatly influenced by intensive efforts to decarbonisation and energy efficiency increasing. Existing resources must pass through ecologization, potential new sources must comply with strict operating parameters according to the best available techniques (BAT).
Changing energy sector has also great influence on the operation of these resources. Critical factors are the wholesale electricity price, availability and price of fuel and climate protection policy. For economic efficiency of resource is necessary to carry out continuous cost, operation and maintenance optimization, and discover and implement effective economic measures. With the gradual development of intermittent production demand on conventional resources flexibility increases.
Our company has been involved in strategic consulting focusing on projects of the preparation of new resources, proposals of cost and operating optimization, proposals of existing resources ecologization. We specialize in the area of conceptual design of technical solutions, consulting in the field of public authorization, contract approach, financing, economic analysis and project management and coordination.
Due to our long experience in the project management in the field of conventional power engineering, we are ready to help you at any stage of your project implementation.
WE OFFER
Project management and coordination
Assessment of the project status
A comprehensive assessment of the project
Cost, operation and maintenance optimization
Support during project contracting
Preliminary feasibility study and feasibility study processing
Support during public hearing (site decision proceeding, construction permit proceeding, EIA, IPPC)
Investment strategy
Project financing structure proposal including the provision of grant management
Support for an investor or funding institutions during the realization
Consulting in area of ancillary services providing
Support during bidding process
REFERENCES
Our clients are companies that prepare or operate conventional resources, and institutions that finance projects of resources reconstruction, development and ecologization.
New coal-fired power station in Hrabák locality
Prefeasibility study of the 660 MW conventional power plant construction project (construction site Hrabák).
New PPC in Počerady
Feasibility study of PPC Počerady.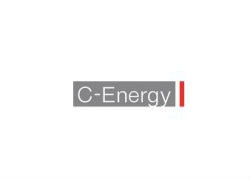 Ecologization of resource in Planá nad Lužnicí
Ecologization and reconstruction of resource Planá nad Lužnicí - technical adviser during the preparation phase and technical supervision of funding institution during realization.
OTHER REFERENCES