Ecological aspects of energy
Ecological aspects of energy
Energy sector is closely connected with environment, since it affects directly by its activities. In all areas associated with energy sector starting from mining, going through energy transformation and delivery to its consumption, environmental aspect could be identified.
Our activities incorporate mainly assistance to companies from energy sector that are required to comply with tightening environmental standards.
We specialize in solution proposals and strategic assistance to operators who are exposed to challenges related to compliance with the environmental standards.
WE OFFER
Activities
Tightening environmental standards impact assessment (BAT – Best Available Techniques)
Formulation of strategy for interested parties in relation to fulfilment of environmental standards
Evaluation of the need for investment in ecologization measures
Following trends in the field of Environmental policy of the European Union
Assistance 
Assistance to our clients with funding procurement for their investments in ecologization measures
Assistance to our clients during pertmitting in accordance with the Industrial Emission Directive (IED)
Assistance to our clients with modification of permit in accordance with the Industrial Emission Directive (IED)
Assistance to our clients with procurement of exception regarding compliance with BAT
REFERENCES
Our clients are primarily companies, which intend to build or already operate District Heating Cogeneration plants in the Czech Republic.
Long term heat supply
The objective of this study was to define stabilization measures of heat supply through the district heating system in Pilsen.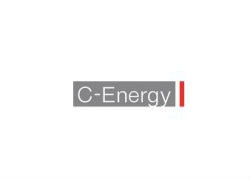 Ecologization of cogeneration plant in Planá nad Lužnicí
For a financial institution we evaluated the modernization of Planá nad Lužnicí cogeneration plant. The evaluation included an assessment of initial state, modernization process, and the final assessment of completion of the modernization.
Assessment of Teplárna České Budějovice's strategy
Assessment of cogeneration plant's operation strategy including Industrial Emission Directive impact assessment.
OTHER REFERENCES