Combined heat and power
Combined heat and power generation also known as cogeneration is an energy and cost-efficient way of producing electricity and heat, in which there is a high use of energy in the fuel.
Cogeneration may therefore be a way to solve the energy needs of not only industrial companies, but also hotels, hospitals, water parks and other energy-intensive industries.
Realization of own resources is a complex task, involving many pitfalls, whether in terms of financing, obtaining public permits, vendor selection or securing investment or operating support.
Due to our long experience in the preparation and management of energy projects, we are ready to help at any stage of your project implementation.
WE OFFER
Complete preparation
For an informed decision on the implementation of the combined sources of electricity and heat, various steps should be done:

Verify the feasibility of the project
Assess the entire necessary context, economic, technical, legal and others.

The objective is to evaluate the conditions under which is the construction feasible (mainly from an economic and technical point of view). An important parameter is securing financing.
Support in securing funding (grants, bank loans)
We offer support in securing financing, both in the form of bank loans and support in securing funding using grant programs (Operational Programme Enterprise and Innovation for Competitiveness, etc.).
Support during the implementation
We offer support during the implementation, especially audit during construction for financing institutions
Support during commissioning of a plant
REFERENCES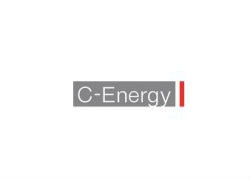 HEATING PLANTS
Assessing reconstruction plan for financing institution involving initial assessment, implementation process and final assessment of the completion of the reconstruction.
INDUSTRIAL ENTERPRISES
Elaboration of opportunity study for the construction of cogeneration power plant in Litvínov.
OTHER
Elaboration of study analyzing potential of CHP in the Czech Republic, estimation of the possible development of cogeneration in the Czech Republic.
OTHER REFERENCES